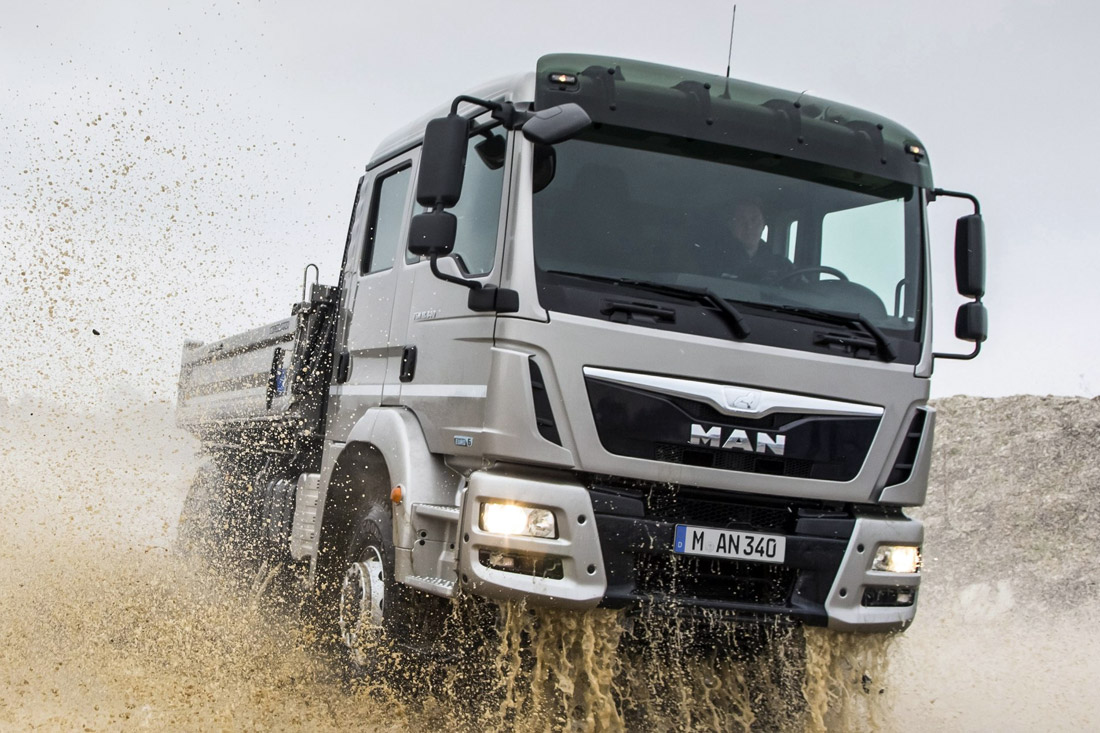 It is the benchmark in medium heavy-duty transport. With tonnages between 13 and 26 tons and a first-class payload, the MAN TGM provides economic transport solutions in construction industries.
Even more efficient thanks to the new D08 engine generation
Optimised driver's workplace
High payload and maximum reliability
Versatile use


With high-torque Euro 6 engines from 184 kW (250 HP) to 250 kW (340 HP) and axle configurations of 4×4 to 6×4, the new MAN TGM brings a high payload and efficient transport performance to the road and the building site. The completely redesigned crew cab extends the range of cabs. C and L cabs are available in addition to the crew cab.
There are various details that tip the balance in favour of the MAN TGM. The main one is the impressive torque curve of the modern Euro 6 Common Rail engines with exhaust-gas recirculation and diesel particle filter. This enables you to drive economically and with the minimum number of gear shifts, which in turn results in excellent consumption properties thanks to the perfectly coordinated technical features. The frame design also guarantees maximum economy, thanks to its high stability and loading capacity together with a light weight.