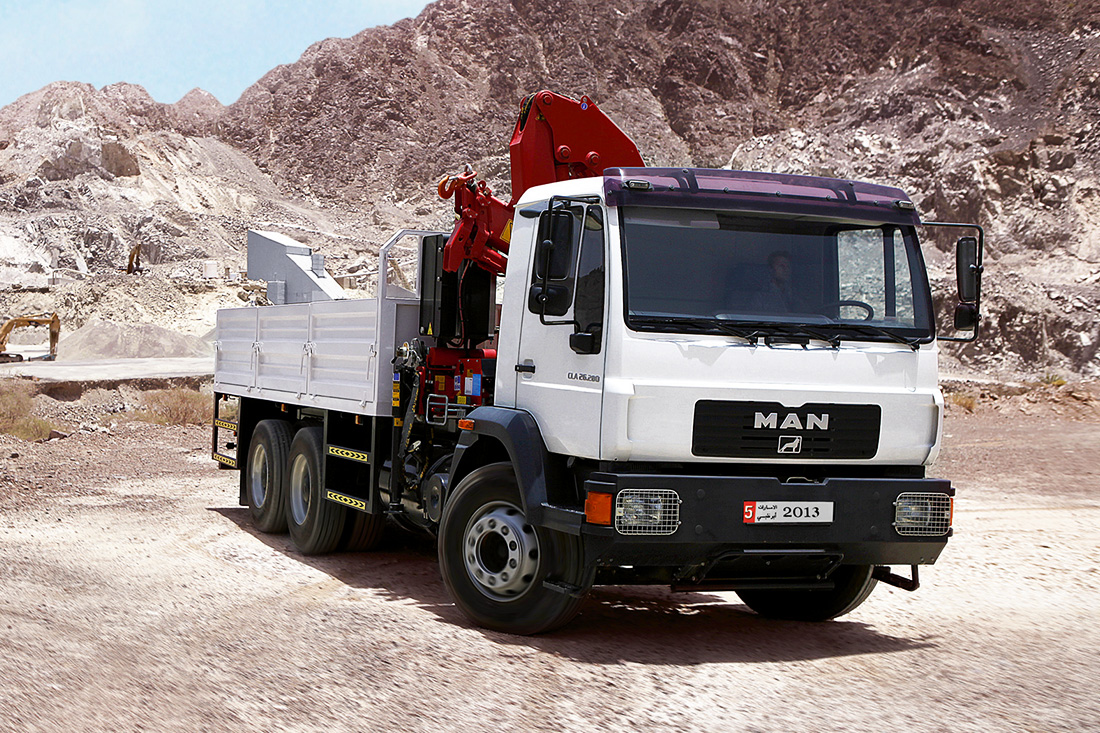 Vehicles in the MAN Cargo Line A (CLA) series are designed for the tough working conditions of the markets in Africa, Asia, and the Commonwealth of Independent States.
The proven vehicle concept, based on the MAN M 2000L and F 2000 trucks, includes long-haul trucks, semitrailer tractors, tippers and mobile mixers with a two-, three- or four-axle chassis.
Made from robust parts and boast proven technology
Low fuel consumption and low operating costs


The robust and reliable MAN CLA boasts proven MAN technology at competitive prices and meets all the demands placed on a truck to be driven both on the road and on rough terrain. The truck is manufactured by MAN's subsidiary in India, where it is specially adapted to the country's typical working conditions. Its combination of reliable and easy-to-service technology means that you can always rely on the MAN CLA, even in countries where the service infrastructure is less well developed.
As a subsidiary of MAN Truck & Bus, MAN TRUCKS INDIA Pvt. Ltd produces and markets the MAN CLA. It is shipped to the export markets with its chassis either fully built up (fbu) or completely built up (cbu), and it can also be delivered as a truck-in-the-box (TiB) assembly kit. MAN's established assembly partners then put it together at their site with the help of experienced MAN technicians.